Welcome!

At FRIENDLY EAGLE SOFTWARE INC. we develop advanced software and engineering solutions primarily focused on Health, Safety and Environment (HSE) for construction and trade services, asset intensive manufacturing and industrial processing companies, utilities and municipal services. We also excel in the area of GPS tracking and custom projects - providing robust, responsive, long-lasting solutions - with great attention to detail and in a customer-centric manner.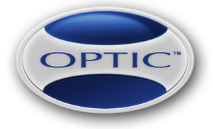 www.theopticsystem.com
OPTIC (Online Proactive Technology & Industry Compliance) is a powerful Web-based software for online workplace
Health, Safety and Environment
management (HSE software) with built-in
LMS
(Learning Management System / Online Training) add-on and integration with
EAGLE GPS
. Mobile application:
App Store
(iOS - iPhone/iPad) &
Google Play
(Android).

www.eaglegps.ca
We are providers of GPS tracking solutions, our devices being completely preconfigured to connect to our
100% Made in Canada software
, our cloud servers being hosted in a reliable location in Alberta and managed by a professional team. Mobile application:
App Store
(iOS - iPhone/iPad) &
Google Play
(Android).

www.eagleonecrm.com
Developed as an
internal management tool
, the platform may become available to general public as well at a certain point - as we add more features and establish a pricing model. For the time being, access is restricted to internal use only. If you would like to support financially the platform development in order to suit your particular needs as well, please get in touch with us to discuss and reach an agreement.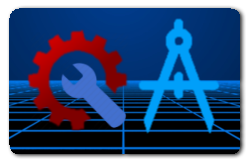 CUSTOM SOLUTIONS We design, develop and support custom solutions to meet the specific needs of our customers. We build and manage complete systems from ground up, stand-alone or cloud-based, or work with existing software systems - extending the functionality as needed. We are responsive, fair, transparent, on-time, with great attention to detail and we commit to what we promise.

The company has been incorporated on
August 20, 2018
in Edmonton, Alberta (Canada) and it's president is
Ion Durbaca
, a Senior Software Developer with over 25 years of experience and background in Control Systems (Master's degree / Artificial Intelligence). He is also a black belt karate instructor - founder of
Friendly Eagle Kyokushin Karate School
, established in 2009.